Welcome to Backstage Pass where I stay connected with you about music and the music business in a more casual and behind-the-scenes way. I hope you will spend time connecting to the music with me here.
By JIM LOWE Staff Writer Mar 29, 2022 The Vermont Symphony Orchestra, at Saturday's performance at The Flynn in Burlington, made an unusual foray into the Romantic repertoire, and the results were not only successful, they were sometimes spectacular. Tania Miller led the orchestra in the contemporary fanfare, "Yatra" by Dinuk Wijeratne, to open the program. And the program closed with a bravura performance of Rachmaninoff's devilishly difficult Piano Concerto No. 3 by the internationally famous Stephen Hough. However, the revelation of the evening was the deeply Romantic Jean Sibelius' Symphony No. 1 in E minor, Op. 30. The Canadian Miller led the VSO in one of perhaps its best performances ever. She kept the orchestra...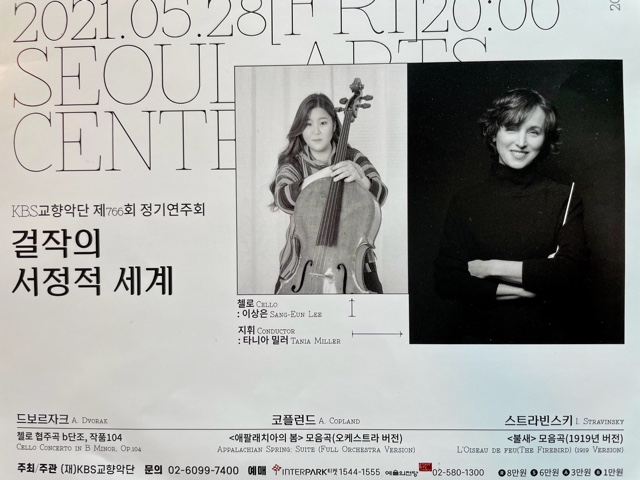 Today I want to tell you about programming. Program change with the KBS SymphonyI had mentioned that my program in Korea has changed, and that's because the original program was for a large orchestra including brass, winds, percussion and strings.  Now, many musicians have had to isolate because of a case of Covid in the orchestra, and to be safe, the orchestra wishes to create a program that is for strings, and some woodwinds, horns and piano.  This will ensure that the concert can continue, but take precaution for everyone's safety.  Normally an orchestra programs a concert at least a year in advance of the concert.  In this case, I knew since Sept. what the program would be.  The librarian has to order music, often...